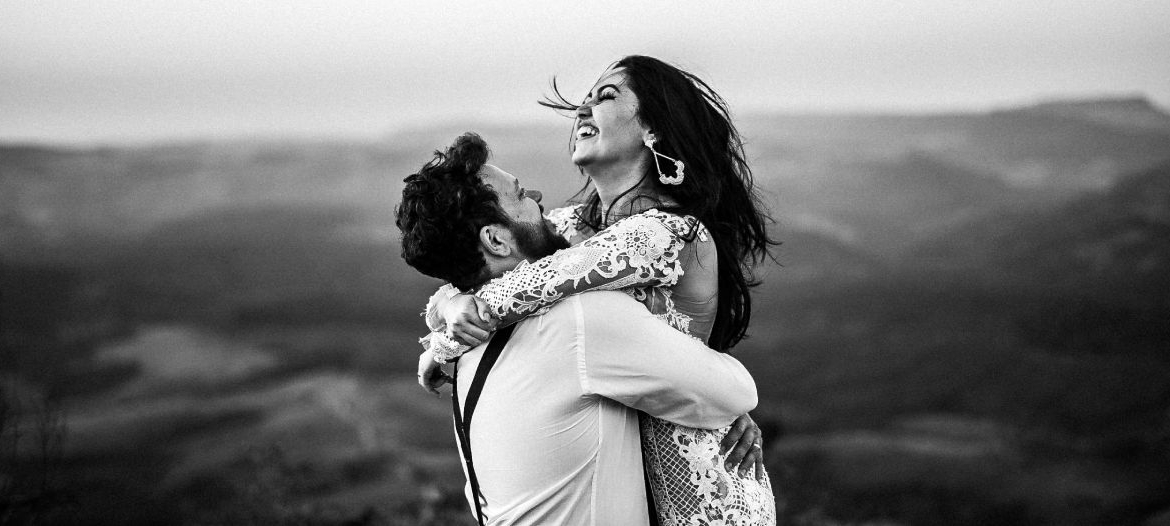 BLOG
22 Best Couple Dance Songs Of All Time
Music has vast power over our emotions and can help us form and intensify some of our greatest memories.
When you're in a couple, it's likely you have a song or are at least searching for one that resonates with your relationship and appreciation for one another.
Expressing your love comes naturally to many with music. But unless you're a songbird or songwriter, you may not have the vocals or a way with words to put together a song of your own. But that's okay; thankfully, there are endless albums out there that can depict the love and commitment in your relationship without you needing to say a thing.
Whether for your jointly hosted house party, engagement party, or wedding. Or even casual everyday situations such as car trips to the supermarket. There are many cases where you can blast your favorite love songs out loud and proud.
For inspiration and insight into the top couple dance songs out there, here are 22. One or more of which may even be your favorite song already.
Below there are a variety of songs and artists to suit all tastes and occasions. From passionate music to tear-jerking melodies, look no further, and have your Spotify loaded and ready to play some of these romantic classics out loud.
All of Me, John Legend
Can't Help Falling In Love, Elvis Presley
Can You Feel The Love Tonight, Elton John
All You Need Is Love, The Beatles
Walking On Sunshine, Katrina and The Waves
I Love You, Celine Dion
One Great Mystery, Lady Antebellum
Mirrors, Justin Timberlake
The First Time Ever I Saw Your Face, Roberta Flack
Marry You, Bruno Mars
A Moment Like This, Kelly Clarkson
Songbird, Oasis
The Look of Love, Dusty Springfield
I'll Be There, Jackson 5
I'm a Believer, Smash Mouth
Respect, Otis Redding
Kiss Me, Sixpence None the Richer
You're Beautiful, James Blunt
Be my Baby, The Ronettes
I Won't Give Up, Jason Mraz
Daydream Believer, The Monkees
A Sky Full of Stars, Coldplay
Make You Feel My Love, Adele
Having a romantic song you share with your boyfriend, girlfriend, fiance, husband, or wife is almost like an unwritten tradition. And there's no right or wrong way to pick a song and no limit to the number of songs you can identify as 'your' songs either.
Whether you're intentionally looking for the best couple dance songs to request the next time you hit the bar together. Because you want something to remind you both of each other when you're at different ends of the country. Because you're getting a playlist ready to swoon your loved one with dinner and dancing in your own home on Valentines' Day. Among this set of 22 songs, you're bound to find music you can cherish forever.
Print Your Love Song Soundwaves
In another instance, you can make a unique romantic gift for your significant other with your jointly adored songs. Such as by creating an old-school cassette or writing down your fave couple songs in a scrapbook you've made depicting your love.
Another option is to create soundwave art for your beau with That Very Song, which they can hang in their apartment. Gifts like this are thoughtful and beautiful and add a touch of romance to your partner's interior.
If you're creatively inclined, even better, the soundwave art option will work perfectly for you. You are essentially the designer here at That Very Song. From merging colors to adjusting the size of the soundwaves. You can tweak the image on the screen until you're thrilled with it.
Plus, you can also add text at the bottom, such as a note displaying the song of choice and what it reminds you of about your other half. Such as a shared memory, an inside joke that only you two understand, or the date you first met.
Once you're happy with the piece, you can submit it to get printed. It will then go on to be composed on premium quality paper. The production process is the same as that used by famous photographers and artists. So you can rest assure the picture will look professional and appealing when it's delivered.
To begin the design process and get your romantic and creative juices flowing. Click the Personalize Soundwave Art button on the home page, and choose your fave song.
If you need help, click the messenger link at the bottom right corner of the screen, and we will get back to you as soon as possible.
---